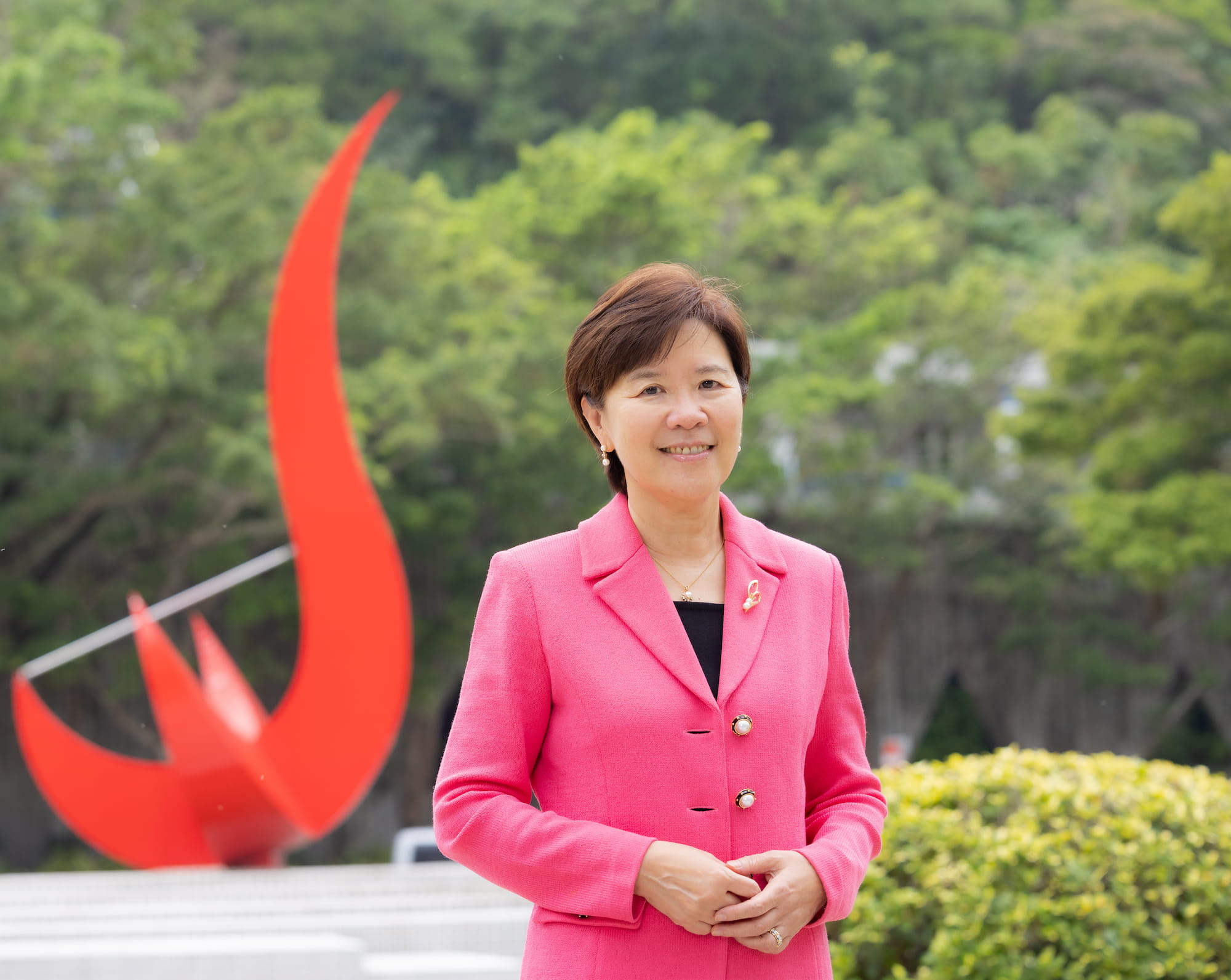 Welcome to

The Hong Kong University of Science and Technology
Professor Nancy Y. IP,
PhD, SBS, BBS, MH, JP
President and The Morningside Professor of Life Science
The Hong Kong University of Science and Technology

Welcome Message
Thank you for your interest in HKUST. I am delighted to welcome you to this great seat of learning.
Since its establishment in 1991, HKUST has grown from Hong Kong's first research university to today's world-recognized institution capable of addressing the biggest challenges facing humanity. The strong foundation of excellence we have built is a remarkable achievement contributed by our dedicated university members who pioneer novel pedagogies, drive cutting-edge research, and turn innovative ideas into practical applications.
Upholding the deep obligation to make a lasting positive impact on the world, HKUST strives to attract and retain top talents from around the globe to continuously uplift our academic, research and knowledge transfer capabilities to a new level. Our highly diverse and respectful campus renders a conducive and inclusive environment where members of different backgrounds and cultures could come together to explore, co-create, discover and innovate. In expanding our impact, we strive to forge deeper partnerships and collaborations with government, industry, and other sectors of society.
With the launch of our new campus in Guangzhou in September 2022, we have opened a new chapter in the University's history. It provides an unparalleled opportunity for us to further expand our research horizons, invigorate students' multidisciplinary and whole-person learning, and accelerate lab-to-market technologies in Hong Kong, the Greater Bay Area and beyond.
I encourage you to explore our website to discover the abundant opportunities available at our seafront campus. If you aspire to harness new knowledge, innovations, and technologies to change our world for the better, HKUST is sure to help you realize your passion.
Prof. Nancy Y. IP
President and The Morningside Professor of Life Science
HKUST